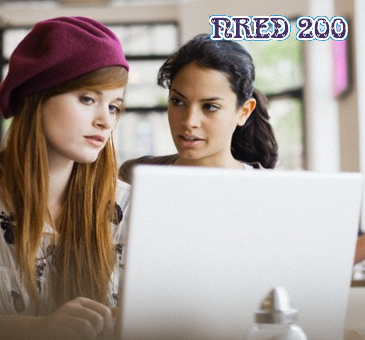 This 13 module (39 CE credit) course provides nursing educators, scholars, leaders, and students with advanced theory, pedagogy, applications, dynamics and process activities for teaching nursing in the virtual environment. The learner will design an advanced-level learning environment for nursing instruction as part of the assessment process.
The principles of critical reflection, collaborative activities, multimedia development, as well as virtual poll, quiz and online project development will be incorporated and applied to the design of an advanced level learning environment
This course is personalized, self-paced and taken entirely online in the privacy and comfort of your own home or office.
NOTE: Nurses are encouraged to enroll in NRED 100 before taking this course, unless they are very experienced in online teaching and theory.
Enroll in NRED 200
Download Brochure
Objectives
This course is intended to provide the learner with the opportunity to:
Understand and apply theory related to virtual education, virtual pedagogy, advanced web development and design, human-computer interfaces, collaborative interaction, and critical reflection.
Explore the dynamics of planning an advanced online learning environment for nursing.
Apply principles of critical reflection, collaborative activities, multimedia development, as well as virtual polls, quizzes, tests, and online project work to the development of an online learning environment.
Customize an online course management system to facilitate selected nursing education environment development.
Practice advanced online education development using selected computer applications
Explore the use of online learning environments for instruction, critical reflection, decision making, collaborative projects, and networking.
Plan and create an advanced online nursing education environment.
Apply, engage in and assess the utility of this online nursing education environment
Assessment
Learners are assessed for their work on a variety of content-driven assignments including:
Forums
Worksheets
Journals
Goal Setting
Self Assessments
Planning Tools
Databases
Quizzes
Learning Space Development
Certificate
Upon completion, learners will receive a Board Approved Certificate of Completion for 39 CE credits in digital format.
Registration
Tuition is only $199 USD. Once registered in our secure commerce area you can select the course and pay using PayPal (to process your credit card, bank withdrawal or e-check payment), Company/Institutional Check or Money Order to register for the course. Please note, if you elect to pay using e-check, check or money order, there will be a waiting period before enrollment, until the payment has cleared. Once registered, you will be manually enrolled to access the course within the learning management system, and your user name and password will be emailed to you. You can register at any time, since this is a 1 to 1 course and is done at your own pace. Click here to enroll in NRED 200 now!