NRTH 102: Lewin Change Theory

Overview

The short 3 credit hour courses in this series introduce various significant theories and frameworks that are relevant to nursing informatics knowledge, skills, and applications. This particular course focuses on the Lewin Change Management Theory.
Each course consists of a lesson, assigned readings and supportive Power Points, and are evaluated by completing a multiple choice final examination. Passing Grade is 60%.
You will receive a customized digital certificate of completion with your final mark included, worth 3 credit hours upon successful completion.
Kurt Lewin's Change Management Theory, is a time-tested, easily applied field theory that is often considered the epitome of change models, suitable for both personal and organizational change. Kurt Lewin, (1890 – 1947) a Gestalt social psychologist, has been acknowledged as the "father of social change theories" since several contemporary models are at least loosely based on Lewin's work. He is also lauded as the originator of social psychology, action research, as well as organizational development.
Objectives
This course is intended to provide the learner with the opportunity to:
Identify driving and restraining forces that influence change.
Recognize the behaviors and actions that help to lead the change process through the three stages of unfreezing, changing, and refreezing.
Describe the characteristics and factors that ensure successful change through the application of the three stages and force field analysis.
Transpose Kurt Lewin's Change Management theory to their own development within the field of nursing informatics.
Assessment
Learners will be assessed using the following methods:
Final Exam - worth 100%
Passing Grade: 60%
Certificate
A digital Board Approved Certificate of Completion will be issued for 3 contact hours once the course is completed (California Board of Nursing Approved).
Registration
Tuition is only $20. Once registered in our secure commerce area you can select the course and pay using PayPal (to process your credit card, bank withdrawal or e-check payment), Company/Institutional Check or Money Order to register for the course. Please note, if you elect to pay using e-check, check or money order, there will be a waiting period before enrollment, until the payment has cleared. Once registered, you will be manually enrolled to access the course within the course area, and your user name and password will be emailed to you. You can register at any time, since this is a 1 to 1 course and is done at your own pace. Click button to enroll in NRTH 102 now!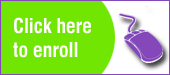 Course Content

Lewin Change Management Theory, Force Field analysis, organizational development, organizational decision making, complexity theory, application organizational change and technology implementation planning. This course has been designed for prepare nurses to meet the requirements of various certification programs, e.g.
VI. Models and Theories.
It will also serve as an excellent short CE course for nurses who wish to brush up on their knowledge of nursing theories and frameworks.