Modifier Level Competencies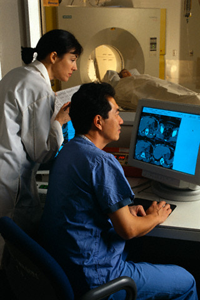 A "Modifier" level of competency indicates nurses who demonstrate intermediate nursing informatics competencies. This level includes practicing nurses, nursing administration, nurse researchers and educators who have mastered basic skills and use technology in inventive ways in their practice.
The competencies required by nurses in the workplace are catergorized in a number of ways in the literature. Although different language is used to describe these competencies, the key concepts and categories are quite similar across taxonomies. All proposed frameworks include competencies that describe:
the use of information and communication technology (technical competencies),
the use of automated information in a professional context (utility competencies)
decision-making with respect to planning for and using both the technology and information (leadership competencies).
Modifier Level Technical Competencies
applies technology support to provide evidenced based practice
synthesizes data from more than one source and applies to practice
demonstrates awareness of and ability to access data and information from multiple sources
uses decision support systems in practice
accesses pertinent literature resources and incorporates into practice and professional development
creates and accesses research and other documents electronically
Modifier Level Utility Competencies
understands basic and complex concepts and processes of various computer systems and how they relate to practice
synthesizes data from more than one source and applies to practice
accesses and utilizes multiple information sources for gathering evidence for clinical decision making
upholds ethical standards related to data security, confidentiality and clients' right to privacy
evaluates internet based nursing and health materials for quality, accountability, reliability and validity
coordinates information flow with multidisciplinary team using information systems
analyzes client information needs, accesses technology resources to meet needs and evaluate effectiveness
Modifier Level Leadership Competencies
awareness of role of nursing informatics in the context of health informatics and information systems
participates in policy and procedural development related to nursing informatics
participates in system change processes and utility analysis
participates in evaluation of information systems in practice settings
analyzes ergonomic integrity of work station, bed side and portable technology apparatus in practice
participates in design of data collection tools for practice decision making and record keeping
participates in quality management initiatives related to patient and nursing data in practice
awareness of the impact of implementing technology to facilitate nursing practice
evaluates security effectiveness and parameters of system for protecting client information and ensuring confidentiality
participates in change to improve the use of informatics within nursing practice
encourages other nurses to develop comfort and competency in technology use in practice
Self-Assessment Menu
Facebook Highlight