Innovator Level Competencies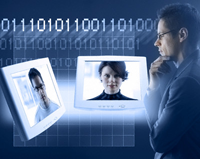 An "Innovator" level of competency indicates nurses who demonstrate advanced and specialized nursing informatics competencies. This level includes practicing nurses, nursing administration, nurse researchers and educators who have mastered expert skills and use technology in design, plan and coordinate the use of technologies and informatics theory in nursing.
The competencies required by nurses in the workplace are catergorized in a number of ways in the literature. Although different language is used to describe these competencies, the key concepts and categories are quite similar across taxonomies. All proposed frameworks include competencies that describe:
the use of information and communication technology (technical competencies),
the use of automated information in a professional context (utility competencies)
decision-making with respect to planning for and using both the technology and information (leadership competencies).
Innovator Level Technical Competencies
participates in the design and development of information systems for nursing practice
develops inventive ways to access data and interact with information systems
participates in the design and develop design and development of new applications for nursing practice
participates in developing new methods for data and information organization
collaborates with information technology consultants and other members of information system development team
collaborates, negotiates with and directs information technology vendors
proficiency in diverse computer application programs
manipulates and enhances nursing data sets
organizes and directs applications of shared data sets
develops data gathering tools and processes for literature search access for nurses
develop charting and documentation templates for use in nursing practice
design and development of evidenced based practice documentation and processing within practice area
designs applications (apps) for mobile devices
Innovator Level Utility Competencies
participates in needs assessment, system selection, implementation and maintenance of information systems for practice
recognizes factors and issues related to human - computer interface interactions
ensures inclusion of nursing data and information in design of planned information systems
independently seeks learning initiatives to stay abreast of technological developments
synthesizes data and information for knowledge generation within practice
understands and helps to determine data structures used to organize patient information
Innovator Level Leadership Competencies
develops and participates in quality assurance programs using information systems
participates in patient instructional program development
participates in ergonomic design of work stations, bed side access stations and portable appartus equipment
awareness of societal and technological trends, issues and new developments and applies these to nursing
demonstrates proficient awareness of legal and ethical issues related to client data, information, confidentiality
design and implement project management initiatives related to information technology for practice
Self-Assessment Menu
Facebook Highlight