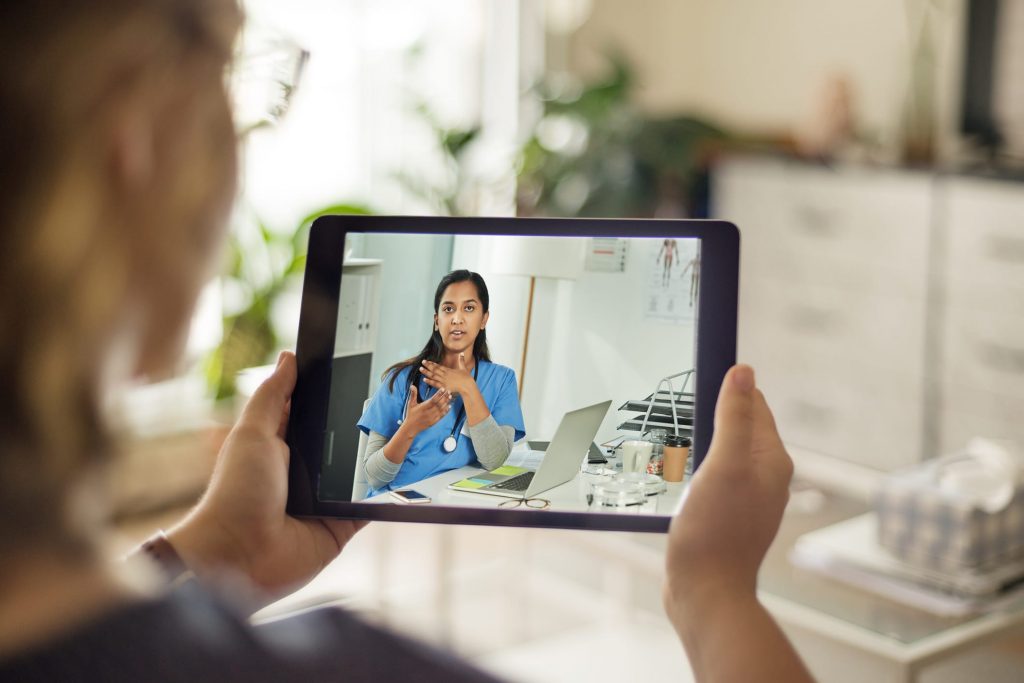 This 5 module course (15 CE credits) introduces the learner to the phenomenal growth and potential of telehealth. Learners will further their knowledge about how telehealth can support value-based, client-centered care in a variety of settings.
The course is assessed using practical applications of principles and theory and an exploration of telehealth. Throughout the course, nurses are encouraged to explore promise, benefits, and complexities of using telehealth in health promotion, prevention, and continuity of care in practice settings. This course is personalized, self-paced and taken entirely online in the privacy and comfort of your own home or office.
Objectives
This course is intended to provide the learner with the opportunity to:
• Examine key principles of Telehealth in healthcare.
• Discuss how Telehealth supports value-based healthcare.
• Analyze how Telehealth can improve access to care.
• Identify how Telehealth can promote continuity of care.
• Describe how Telehealth can improve resource utilization.
• Recognize principles of effective Telehealth implementation.
• Analyze how Telehealth fits into nursing informatics theory and practice.
Modules
Module 1: Introduction to Telehealth
Module 2: Telehealth for Improved Access
Module 3: Telehealth to promote Continuity of Care
Module 4: Telehealth for Improved Resource Use
Module 5: Optimal Telehealth Implementation
Credits: 15 CE hours
Length: 5 modules
Tuition: $99
Find out more at: https://nursing-informatics.com/nrpr104.html