Source: OJNI Volume 19, Fall 2015
by June Kaminski, PhD(c), MSN RN, Editor in Chief
November 2, 2015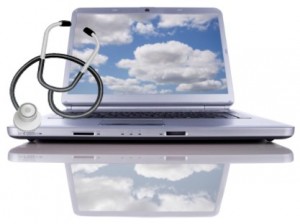 October is a busy month for the editorial staff at OJNI since it is the time we prepare our final edition of the year. October is also the month the health information technology industry celebrates National Health IT week in the United States. 2015 is a milestone year, since this is the 10th anniversary of this special week (October 5th to 9th). The theme for 2015 is One Voice, One Vision: Transforming Health and seems to serve as a guiding theme for our October publication. "National Health IT Week is a collaborative forum and virtual awareness week that assembles key healthcare constituents dedicated to working together to elevate the necessity of advancing health through the best use of information technology." (Health IT Week Overview).
For nineteen years, the OJNI has existed to promote dissemination of health and nursing informatics research, educational strategies, and advances in health IT. 2014 brought a fresh new face to OJNI when the journal became part of the HIMSS portfolio. As we continue to evolve and support informatics authors, we offer the journal as a celebratory activity that further upholds the focus and tenets of Health IT week. The articles, columns and editorials offered all contribute to the ever expanding field of nursing and health informatics. Articles in this particular edition focus on the use of health IT in chronic care and self-management; for aging populations and by Nurse Anesthetists; as telemedicine and supporter of quality patient care and ways to enhance nursing education and practice.
We hope you will find this edition both valuable and thought-provoking. We offer the publication to the health IT world as a gift to highlight the importance of nursing informatics within the wider health informatics milieu. Please join us in recognizing this important week of celebration and think about how you can contribute to the 11th annual Health IT Week in October 2016.