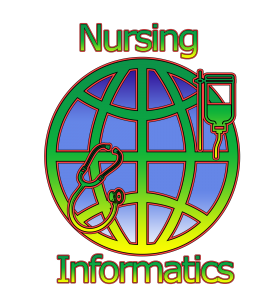 Nursing Informatics, a term coined to describe the integration of nursing science with information and computer science, has developed into a mandatory focus for all registered nurses on a global scale. For the past four decades, literature, research and a growing body of practice have addressed the theoretical and practical aspects of informatics in nursing.
Now, in the twenty-first century, official organizations, schools, and continuing education which help prepare nurses for engaging in informatics – related practice are springing up all over the world, primarily in technologically advanced nations. There is a growing need for practicing registered nurses, licensed practical nurses, nurse practitioners, nurse educators and researchers and nursing leaders to ensure that the expected competencies in informatics are met by all.
Over the past few years, various theorists, educators and groups have proposed essential competencies and literacy skills for nurses in practice, research, education and administration. Since the mid 1980's, some theorists have stressed the need for nursing informatics specialists, now known as informaticians or informatists. Specialists develop higher end technological skills and expertise and are most often employed as system coordinators, project managers, agency educators and analysts, or chief information officers in all areas of nursing practice. Strategies for achieving nursing informatics competencies in the workplace include in-service training, web-based modules, and access to online resources, and opportunities for continuing education.
In this day and age, most experts emphasize the need for every nurse whether employed in the practice or education setting, to develop a minimum of a "user" level in computer literacy and informatics theory. To that end, national initiatives such as the TIGER Collaborative in the USA and CASN/Canada Infoway in Canada have released recommended nursing informatics competencies that every nurse is expected to develop.
The TiGER Collaborative released their premier recommendations in 2008, entitled Informatics Competencies for Every Practicing Nurse: Recommendations from the TIGER Collaborative. This initiative began as a grassroots collaborative of several organizations and has since been integrated into the HIMSS platform on clinical informatics. The recommendations hinge around three foundational themes:
Basic Computer Competencies
Information Literacy
Information Management
Within each of these key areas, multiple informatics competencies are outlined. Some of these competencies can be developed through the day to day use of personal computers and mobile devices such as smartphones and tablets. But others require informatics-specific education that can be acquired by enrolling in academic informatics programs offered by colleges or universities or through continuing education courses, such as the ones taught through the Nursing informatics Learning Center.
In 2012, the Canadian Association of Schools of Nursing (CASN) and Canada Health Infoway partnered to create a catalyst for informatics integration in nursing education and practice. This partnership also supported the development of nursing informatics entry-to-practice competencies for registered nurses by an appointed expert working group. "The Competency Development Working Group engaged in a multi-step, iterative process, involving relevant stakeholders from across Canada in developing these entry-to-practice nursing informatics competencies for registered nurses." (CASN website).  The CASN Entry-to-Practice Nursing Informatics Competencies guide was published in 2014 and is freely available for download and is a 'must have' for any practicing nurse in Canada, including nurse educators and their students.
Key areas of focus in the CASN Competencies report include the expectations that a Canadian nurse:
Uses information and communication technologies to support information synthesis in accordance with professional and regulatory standards in the delivery of patient/client care.
Uses relevant information and knowledge to support the delivery of evidence-informed patient care.
Uses information and communication technologies in the delivery of patient/client care.
Uses ICTs in accordance with professional and regulatory standards and workplace policies.
Multiple competency indicators are addressed within these overarching competencies that demand dedicated education to master the theory, knowledge and practical capabilities to meet these entry to practice and ongoing practice expectations.
The Nursing Informatics Learning Center approved CEU courses offer ways for nurses to continue their evolution in nursing informatics theory and know-how from the comfort of their own home and earn their state or provincial license requirements at the same time. They also help to prepare nurses who wish to become certified in nursing informatics. These courses can be taken by nurses from anywhere in the world – they provide concrete information and guidance to meet these national competencies and equip nurses to provide high quality 21st century care