This 13 module (39 CE credit) course introduces self-employed nurses, nurses designing infrastructure sites, and health professionals wishing to provide health related web sites on the internet to the theory, application, ethics, and process of creating web sites for business, collaboration, e-health, and client education. The learner will create a personal web site as part of the assessment process. This course entails 39 instruction hours, equivalent in length to a standard 3 credit college course. This course is personalized, self-paced and taken entirely online in the privacy and comfort of your own home or office. You will receive one to one interaction with your instructor and your modes of assessment and study will be fine-tuned to suit your personal learning styles, preferences and needs.
Practice includes learning how to plan and create web environments to provide health related information and/or showcase a nursing business. The principles of usability, readability, design, aesthetics, metaphor, color, use of text and white space, navigation, ethics, and commerce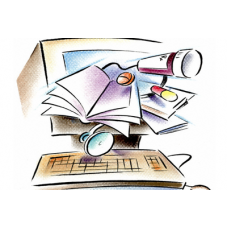 be incorporated and applied to the web site development process.
OBJECTIVES:

This course is intended to provide the learner with the opportunity to:
Understand and apply theory related to computer-human interfaces, design and aesthetics, e-commerce, ethics, reliability and accuracy in the context of web environment creation.
Explore the dynamics of planning health related web environments and/or nursing related commercial web sites.
Apply principles of usability, readability, design, aesthetics, metaphor, color, use of text and white space, navigation, ethics, and commerce to the web site development process
Create a selected nursing commerce or health related web environment.
Practice HTML, CSS, graphic manipulation, multimedia application, forms and mailing list creation, shopping carts and catalog creation.
Explore the use of online environments for instruction, content sharing, commerce, and provision of health related services.
Plan and create an online nursing environment
Apply, engage in and assess the utility of this online nursing environment
ASSESSMENT
Learners are assessed for their work on a variety of content-driven assignments including:
Goal Setting
Self Assessments
Planning Tools
Databases
Quizzes
Web Space Development
Upon completion, learners will receive a Certificate of Completion for a 39 hour course.



COURSE FEES

TOTAL TUITION: $199 USD which includes instruction, e-manual and worksheets. To register, click on the "Add to Cart" graphic to initiate payment.
Once registered, your instructor will manually enroll you in the course, then send you the login information by email - watch for this personal email (check your 'spam' folder if it does not arrive).
You can register at any time, since this is a 1 to 1 course and is done at your own pace.


Fee may be paid using PayPal (credit card or bank transfer), international money order or check - click on Add to cart to begin the process. To pay by check or money order, contact us at june@nursing-informatics.com.
Once registered, you will be manually enrolled to access the course within the learning management system, and your user name and password will be emailed to you.

NRBU 100: Web site Presence for Nurses
Brand: NILC
Product Code: NRBU100
Reward Points: 10
Availability: In Stock
$199.00

Price in reward points: 100
Related Products
Tags: nursing informatics courses, web design, nursing web sites, nursing business, self-employed nurses