Supporting Global Nursing Informatics Education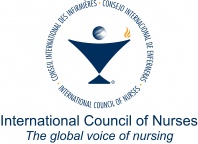 In late 2017, I was delighted to be invited to offer the Nursing Informatics Learning Center suite of courses in partnership with the International Council of Nurses (ICN) through their new initiative with the World Continuing Education Alliance (WCEA). Thus far all of the 3, 5 and 15 credit courses available at NILC are accessible through this initiative. Soon, all of the NILC line-up may be available both on this site and on the ICN site.
The ICN describes this initiative as:
ICN has entered into a partnership agreement with the WCEA to create a global network of continuing nursing education courses.

The network of courses is accessed by organisations around the world who can select the courses that they would like for their nursing team / members.

ICN member organisations receive special terms for accessing the platform and  associations can also share education with each other through the network.

An important focus of the initiative is to distribute education to nurses in developing regions.  When educators charge for their education, they are requested to offer their education to nurses in developing regions for free.
Thus, the NILC is helping to promote access to nursing informatics courses in developing countries for free as well as offering their courses to all nurses around the globe through this long-standing nursing organization at reasonable cost, with bulk rates for organizations and institutions.
When you enrol in the courses offered by NILC you are also helping nurses in developing countries learn about nursing informatics and help to better provide care for their people.
Facebook Highlight
Point to Ponder
"In this day and age, most experts emphasize the need for every nurse whether employed in the practice or education setting, to develop a minimum of a "user" level in computer literacy and informatics theory." - June Kaminski, 2015.